Images and descriptions by Jill Maguire from her Seattle and Pike Place Market Flickr set.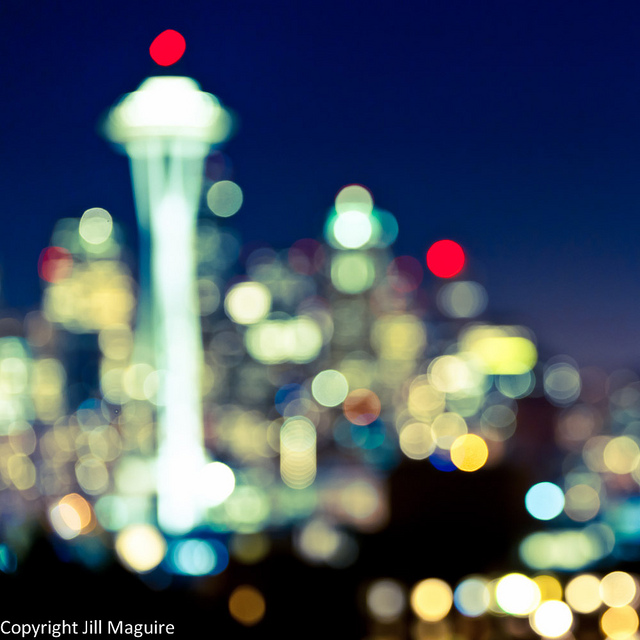 photo © Jill Maguire
"When you're standing next to a bunch of photographers… put the camera out of focus! That's about the only way I could make this view unique. We were quickly losing light in the sky and I was CHILLY!"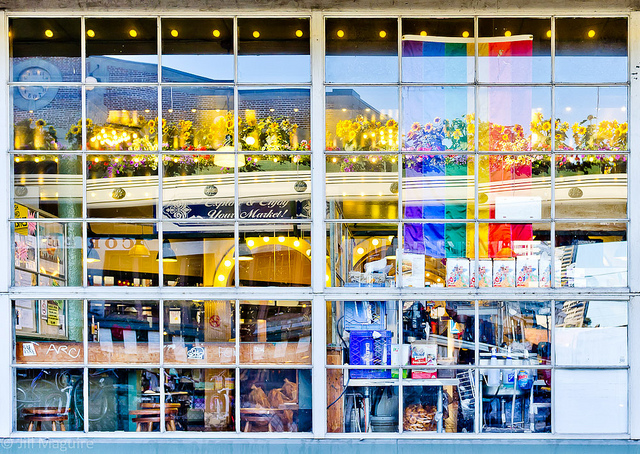 photo © Jill Maguire
"Finally a sunny day in Seattle! I don't think I've ever been at the market on a sunny morning. The reflections were incredible."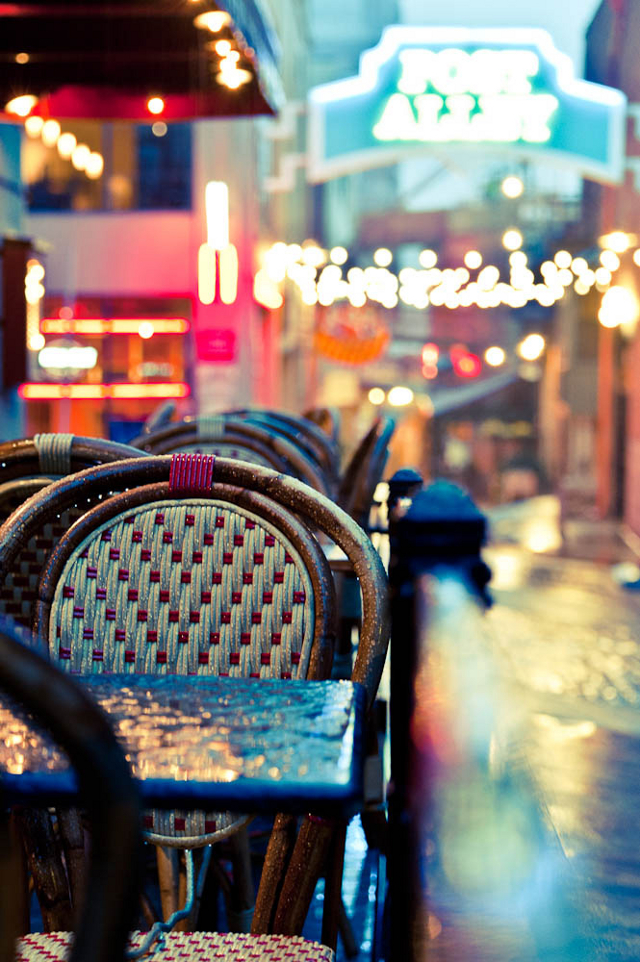 photo © Jill Maguire
"Post Alley. One of my favorite places in Pike Place Market to shoot. It was POURING rain, which is great for reflections but I started worrying about the camera after awhile (it's fine)."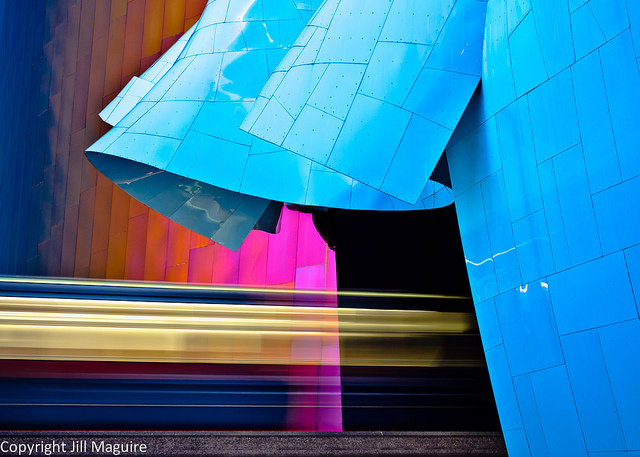 photo © Jill Maguire
"Back to the Future. Long exposure of the monorail at Experience Music Project. This was for a class at Bellevue College–the assignment was to shoot an object 5 different ways such that the shots looked like 5 different photographers. After being invited to shoot at the Seattle Center by a friend, I thought my object would be the Space Needle, but when I got there I quickly realized that it would be tough to get 5 unique shots of the Space Needle from the base, so I turned around and shot the EMP instead. I had already mentally planned to emulate 5 different photographers, and for this shot I channeled Bryan Peterson and his book 'Understanding Shutter Speed'."
These images and others are available as fine art prints at Big Bean Photos on Etsy.